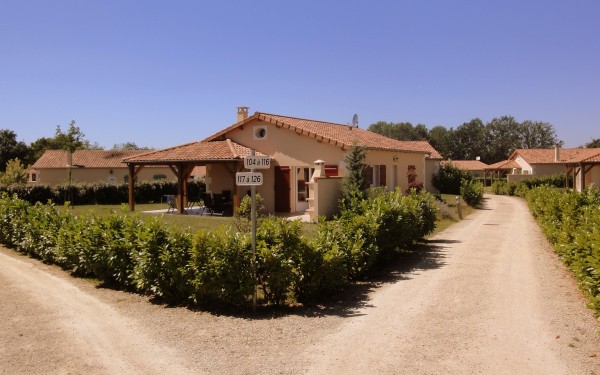 About property
Each Villa is built on approx. 600 m2 land (ranging from 450 m2 to 780 m2) in the French Countryside. This will meet the Coronavirus prevention and protection regulations 100%.
These Holiday Villas are 'Different Home away from Home' where the guests can leave their hectic lives behind and enjoy living in nature with themselves and those whom they are attached to, for a short while. The guests will be alone but not lonely. It is an deal place for regenerating energy and returning to the heart and soul.
The LBS park is 'car free'. There is no noise of city but only sound of nature. This is luxurious but inexpensive!
All the Villas are FULLY Equipped with Kitchen equipment (refrigerator, dish washing machine, coffee machines, water boiler, microwave etc.), Kitchen wares (knifes, cooking tools, etc.), Dining wares (plates, knifes, forks, spoons etc.), washing machine, TV and DVD player.
A golf course and tennis course are 2.5 KM away. Village 'Vasles' which is 5 KM away provides all your daily needs. Culture events are within 50 KM range. The Sea is less than 100 KM away.
About company
There are 33 villas in total which belongs to the property owner – Eurl Forges 33 since Feb. 2014.
Victor and Mary will welcome the guests, hand over the keys and at the end of the stay take back the keys.
Victor and Mary have been with the previous holiday villas operator for more than 10 years. They know every bits and pieces of our
villas and they are professionals in their tasks.
Copyright © 2020 Eurl Forges 33